Only a few spots left…call our office to register today!
General Information
Hours 9:00 a.m.- 12 p.m., Monday-Friday

Follow school year calendar

Max Class Size: 12 students

A morning snack is provided and optional Lunch Bunch is available

Our program is DES certified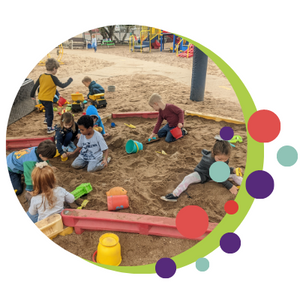 Our 3-year-old preschool program provides a nurturing environment for three-year-olds to learn through hands-on, play-based learning activities. Alphabet, name, and numeral recognition are introduced through developmentally appropriate experiences. Children are given many opportunities to explore language, literature, drawing/writing, building/construction, art, music/movement, and science through thematic units. Social and Emotional learning is also an important component of our 3's preschool curriculum. Children attend My Gym and chapel each month. Children must be 3 by Aug 31st.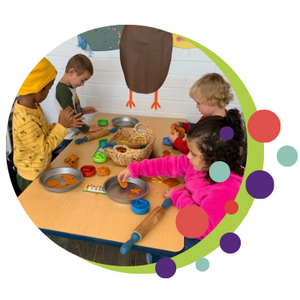 Our Pre-K program is structured to prepare children for kindergarten through developmentally appropriate, child-centered learning activities. We focus on providing a language-rich environment for young learners where they are engaged in emergent literacy activities; age-appropriate letter and name activities, fine motor journals, high-quality children's literature experiences, and writing exploration. The Learning Without Tears Curriculum which includes Word Time, Math/Numbers, Language/Literacy, and Handwriting Without Tears is also incorporated to meet the needs of individual learners.  Our teachers also work with children to develop their ability to reason, solve problems, and develop positive relationships with classmates. Through books and activities on social/emotional skills, children continue to develop their ability to identify feelings, express them appropriately, and navigate peer relationships.  Enrichment classes include My Gym, Soccer Shots, Spanish, Music, Mini Miracles, and Chapel. Children must be 4 by Aug 31st.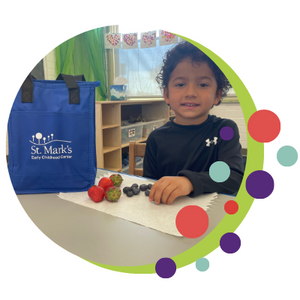 Lunch Bunch is available to currently enrolled preschool students.
What: Lunch Bunch is an optional extended preschool program.
When: Monday – Friday 12:00 pm – 2:00 pm
Sign-up: Call the office or message on Procare to add as many sessions as you would like.