General Information
Our hours are 7:30 a.m. -5:30 p.m. Monday through Friday. 

Closed for major holidays

Max Class Size: 5-14 students depending upon age. All classrooms have a full-time teacher and a part-time teaching assistant.

A morning and afternoon snack is provided and parents provide lunch.

Our program is DES certified.
Toddler Classes (Year-Round)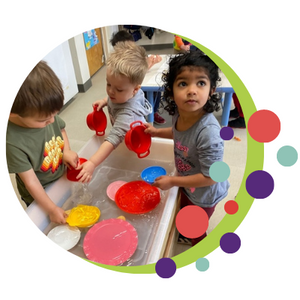 Our toddler classes are open year-round for children that are 12 months old (must be walking) to two years. Social and emotional development is the foundation of our program, and our focus is on developing trusting relationships and interactions with others. Young children learn through their senses so many opportunities are given to explore through play-based, hands-on activities.  The Arizona Infant and Toddler Developmental Guidelines provide guidance for our staff to support the learning and development of toddlers. These guidelines include strategies to facilitate social/emotional development, approaches to learning, language development and communication, cognitive development, and physical/motor development. 
Three's class (Year-Round)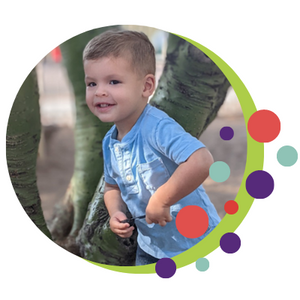 Our three-year-old year-round program emphasizes social/emotional development and provides children with many opportunities to learn through hands-on, play-based activities. Children explore and engage in daily activities that include blocks/building, art experiences, dramatic play, puzzles, games, sensory experiences, music and movement, science, children's literature, and outdoor play. Our program strives to meet individual needs and to celebrate the unique characteristics of each child. Children must be three by August 31st and potty trained to attend this program.
Four's class (Year-Round)
Children enrolled in our 4's year-round program attend Pre-K classes during the school year (August-May). While our preschool program operates on a school year calendar, children enrolled in our year-round 4's class continue their learning during summer months and some school year breaks.  Our classes are structured to prepare children for kindergarten through opportunities to engage in hands on, play-based learning in a print rich environment.  Learning activities include blocks/building, writing exploration, dramatic play, language/literature, music/movement, process art, science, outdoor play, and sensory experiences.